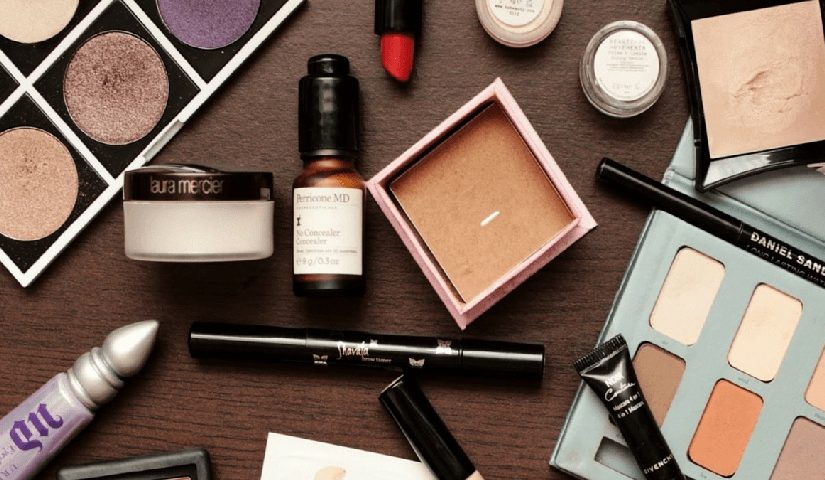 Make-up is one such thing which never goes out of style. However, it is true that make-up techniques may go out of style after a while. But, you can always learn something new to fix that problem. With the passage of time, many new trends have emerged and gone. All of them have left a permanent mark on in the field of makeup.
When we talk about learning how to do make-up, learning from the professionals seems like the best course of action. As you know, celebrities wear make-up all the time, and they are heavily experienced in this field. It is true that their make-up artists do most of the work, but some of the celebrities do their own make-up and make it seem effortless.
Makeup Tips I Scraped From Famous Female Celebrities
Celebrities may not know about a lot of things, but when it comes to makeup believe me when I say they know it all! So, I compiled a list of the easiest and the best makeup and beauty tips from celebrities that you can try at home!
Olive Oil For Flawless Skin By Emma Stone
The beauty who stared at the Spiderman series and other movies states that she uses olive oil for her skin. This actress is allergic to many products which led her to come with the idea of using olive oil, which led her to have an amazing skin!
Changing Skin Care Products By Charlize Theron
Charlize Theron, the Atomic Blonde beauty, states that she regularly changes her skin products. According to the actress, she changes the products on a regular basis to make sure that her skin does not get used to the skin products. You should pick this tip up. It will save your skin from unnecessary damage.
Tips On Long Eye Lashes By Kate Moss
According to Kate Moss there is a wonderful trick to getting the "Fake Long Eyelash Look." She says that she has realized over time that the trick to beautiful long eyelashes is the curling and a ton of mascara. By the looks of it, Kate Moss has perfected this art. She hated the fake long lashes, and therefore made her way of creating "long lashes." You can try it at home; it is pretty easy to do!
Liv Tyler On Makeup Which Does Not Appear To Be Makeup
Liv Tyler mastered the art of applying makeup without making it seem as though she applied any makeup about twenty years ago. The trick to this art is a simple one. She says she first applies the foundation. Then she adds some blush to her skin and dusts her face with translucent powder all over. After that, she mists her face with Rosewater with a spray. The last step in this procedure is to put a Kleenex on your face and leave it for a minute. After a minute, remove the Kleenex, and there is it, your flawless makeup! She says this trick makes it appear as though she has not applied any makeup at all. All of those who wish to use natural looking makeup make sure to try this makeup trick. This is one of the easiest tricks to make your skin appear lively.
Hair Tip From Eva Mendes
Eva Mendes is famous for her beautiful mane. She finally revealed her secret to keep a wonderful mane recently. What she does is that she applies conditioner to her hair overnight. She leaves her hair with the conditioner all night; she sleeps with a nightcap on. She washes her hair next day.
Miranda Kerr On Eye Lash Curling
Ever had problems with eyelash curling? Ever had the problem of a broken eye curler? Well here is the answer to those issues from Miranda Kerr. She says that if you do not have an eyelash curler, you can always use a spoon to curl your eyelashes. And she has mastered this trick of eyelash curling with the spoon!
Halle Berry
Ever thought of wiping your lipstick off and applying a clear lip gloss to your lips? That's what the beauty queen Halle Berry does it!
I hope you loved these celebrity tips as much as I did!