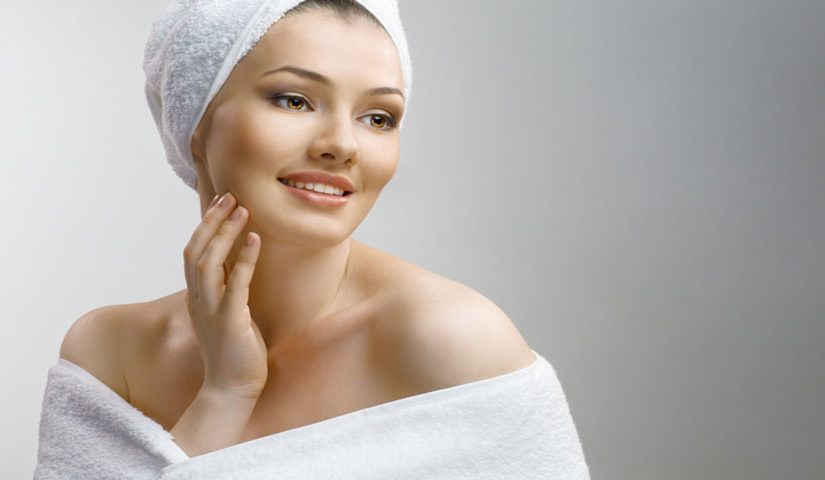 With the beauty at young age comes the tag of "Handle with care" and one must never forget this at any age of life. Though the market is overfilled with various kinds of beauty products from various global makeup lines available in the market which could make you shine, glitter, and glamorous and there are saloons that are ready to turn you into a beauty queen overnight, I would suggest you take caution before putting anything and everything on your face. Apart from the cosmetics required for a trendy look there surely are a few must have every lady should have in her personal grooming kit. Here is a list of a few things I'd recommend to women of any age out there who wish to flaunt their looks and remain beautiful till time permits.
1.     Moisturizer With SPF
A moisturizer is a must need and a very important part of skin care. It gives your hydration which keeps it fresh and glowing which keeps you ready for the show anywhere, any-time. A moisturizer also minimizes the amount of decaying cells on the skin which helps reduce apparent aging signs. To add on to it, a Moisturizer with a high band SPF also covers it from the sun rays, which is a double prize for your money.
2.      Dry Shampoo
As life goes on, our pursuit to achieve success gives us little time to be conscious about our grooming which directly affects the time we give to shampoo our hair. A quick rub of a palm of dry shampoo would revive the luster of your hairs and would help in increasing the volumes to make your hairs look beautiful as never before.
3.      Exfoliating Scrub
Want to go out somewhere but are afraid of the black heads and acnes on your face? An exfoliating scrub gives your skin a deep cleanse and removes the dirt from all the pores to give you a refreshing feel and a glow to your skin. Make sure the scrub is strong enough to get into the pores and remove the dead skin cells from your face.
4.      Concealer
To give a natural look to your face while skillfully hiding the dark circles efficiently, do give Concealer a try to make your own spell of beauty. A common concealer comes with most of the common shades to easily match your skin tone or you could buy one specifically for your skin.
5.      Eyeliner And Kajal
Want to try grunge makeup? or do you want to look classy in an office party? Eyeliner and a kajal is all you need to perfectly blend in to all your moods and looks. The best part, it can be applied within minutes to give a turnover to your looks.
6.      Lipstick
Age may vary but the love for lipsticks would never fade for any woman. To match your classy royal looks, a Death Red lipstick would never fail to impress you. You can also choose from a variety of range of colors to match your outfits and dress.
7.      Lip Gloss
A lip gloss is a sister of Lipstick and should always be kept handy to save your tender lips from cracks. Also, it makes your lips look more shiny and glossy to help you get it done.
8.      Hair Deodorant
Long shiny hairs but if they smell bad, they aren't lovable. To make your hairs more impressive and adorable, just add a bit of hair deodorant and it'd be a perfect delight.
9.      Face Mist
Often felt your face ragging from heat in the sun. A face mist is a quick hydration to your skin to make it look fresh and relieve you from burns quickly.
10. Make Up Remover
This is the most important part of a beauty kit. Never forget to remove make up after the long day. Sleeping in the makeup dragged over the day is not only distasteful but is also harmful for your skin. A makeup remover helps you remove your makeup better than a face wash and makes sure you don't leave residue of it on your face.